Browse Top Genres:
More Genres: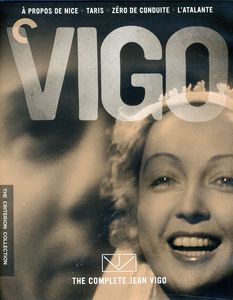 large image
Complete Jean Vigo (Criterion Collection)
Genre

Comedy-Classic, Foreign

Format
Jean Vigo's first film, the silent "┬ Propos De Nice" (1930)?one of only four the innovative director ever made?is a drolly ironic documentary examining the contrasting affluent lives of beach visitors tothe French resort city of Nice and the impoverished residents of the town's slums. What starts as a travelogue transforms into a subversive, satire on tourism and aristocracy. The short "Taris" (1931) offers a look at swimming champion Jean Taris. Next, Vigo's "ZΘro De Conduite" (1933) is the celebrated tale of two boys returning to a French boarding school after the holidays and rebelling against petty dictatorship. Jean DastΘ, Delphin star. And the lyrical romance "L'Atalante" (1934), Vigo's final work before his untimely death, relates the simple love story between a barge captain (Jean DastΘ) and his young bride (Dita Parlo) who, after a troubled start, struggle through the loneliness of their separation. Co-stars Michel Simon, Gilles Margaritis. 163 min. total. Standard; Soundtrack: French PCM mono; Subtitles: English; audio commentary; bonus footage; documentary; alternate scenes; interviews; booklet; more. In French with English subtitles.
read more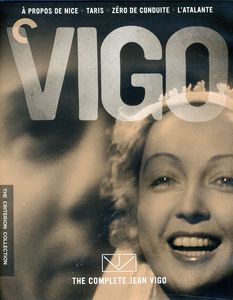 You May Also Like