Show results for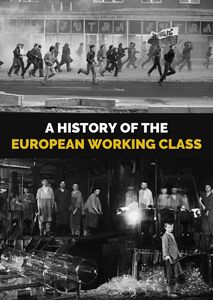 The working class played an essential part in European history. It has shaped revolutions and wars, powered progressive social movements, and helped fashion the conditions of our contemporary work life. Documentarian Stan Neumann tells this sensational and vital story in four remarkable episodes, depicting various and powerful workers' movements' struggles, defeats, victories, and the lasting legacies we all live with today. Whether it's universal suffrage or the five-day work week, our working lives and a great deal of our popular culture owe much to this history. Through the clever use of archival footage, animations and contemporary testimonies from leading historians, and philosophers, as well as modern day factory workers, this surprising and informative series weaves the threads of this important story and sheds new light on modern workers' movements today.
EPISODE 1 - The beginnings of the "Factory System. New conceptions of work and time trigger a certain class consciousness that will make history.
EPISODE 2 - French workers organize themselves and fight for their rights with the "barricade" as their preferred weapon. Great insurgencies shook Europe at the end of the century, leading to the construction of a new unified working class.
EPISODE 3 - Europe has industrialized everything, including war. The laws of the WWI front extend to the factories, and the American methods of rationalization come to make the "good worker" a "good soldier". From the Russian Revolution to the Spanish Civil War, the demands of the working class are materializing.
EPISODE 4 - A bearer of hope and utopias in troubled times, the working class acquires an exceptional influence in the second half of the 20th century.
HISTORY OF THE EUROPEAN WORKING CLASS DVD
| | |
| --- | --- |
| Item #: | 2511405X |
| UPC #: | 854565003897 |
| | |
| --- | --- |
| Attributes: | Subtitled |
| Product Type: | DVD |
| Subtitles: | ENG |
Street Date:
9/27/2022
Original Language:
ENG, FRE, GER
Run Time:
208 minutes
This product is a special order